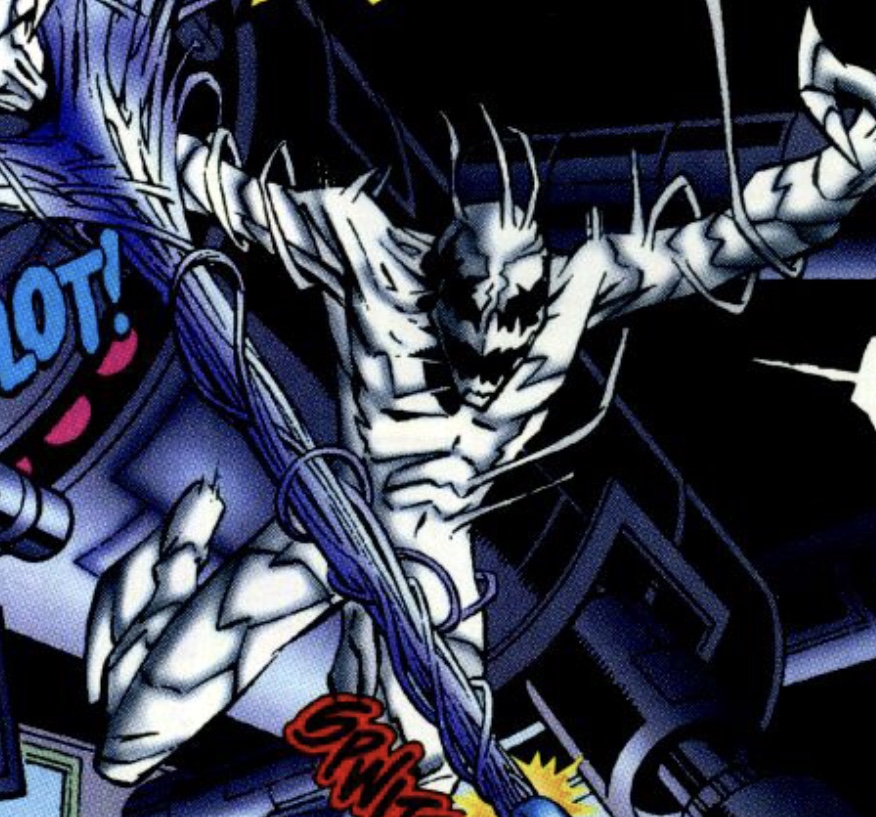 History
History of character has not yet been written..
Related
Links
Footnotes

Template:Clear [[Category:Character Image Correction Needed|Template:TheSort]][[Category:Character History Needed|Template:TheSort]][[Category:Gallery Page Needed|Template:TheSort]]
Bizarnage is a collaboration of Marvel Comic's Carnage and DC Comic's Bizarro.
Origin
A homicidal alien symbiote, Bizarnage came to being in Project Cadmus' attempt to synthetically replicate alien DNA.
Powers
Bizarnage has the ability to graft himself onto a human host. His alien elasticity allows him to easily avoid most direct attacks.
Bizarnage has had several bouts with Spider-Boy. Spider-Boy has come out the winner in these battles so far.


Community content is available under
CC-BY-SA
unless otherwise noted.