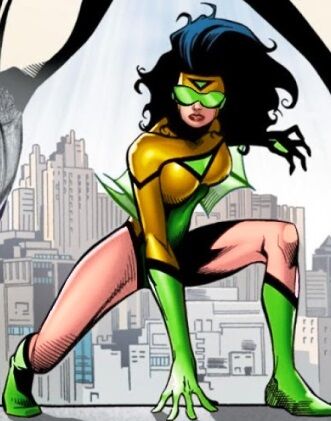 Spider-Lady (Jessica Knight) is an Amalgam of Marvel Comics' Spider-Woman (Jessica Drew) and DC Comics Phantom Lady.
History
After being given a serum of spider DNA that had been exposed to strange black light radiation, Jessica Knight gained superpowers and became the Spider-Lady, fighting crime as a solo hero before eventually joining the Freedom Defenders.
Powers and abilities
Spider-Lady has spider-like powers and the ability to fire blasts of dark energy.